---
---
BMO Experience & Expertise
As healthcare services typically involve providing care, paying for care, and delivering the services, products and technologies that help providers render and manage care, the support of the right banking partner can help you navigate your finances so you can serve your core function. Our specialists understand how factors such as technology, marketing, regulation, and changing reimbursement and payment models can impact your operations.
From home health agencies to multisite providers to infusion pharmacies, we'll help guide you through managing your cash flow, making an acquisition, considering an exit or taking advantage of new industry opportunities.

Hospitals and Acute Care
Hospitals have long had a central role in the U.S. healthcare system. We understand how this role is evolving, and that hospitals need capital to serve more lives and communities with outpatient clinics and offices. We serve both for-profit and not-for-profit hospitals and hospital systems. With our expertise in tax-exempt financing, we can help identify the right structure to meet your specific situation.
---

Medical Products & Contract Manufacturing
Medical device manufacturers need to drive innovation, reduce costs and improve quality control. Meanwhile, keeping up with regulatory compliance standards, as well as the significant capital and technology investments the business requires, means you need expert guidance to take advantage of this growing opportunity. Our specialists can help you navigate this new industry dynamic with custom solutions and strategic guidance.
---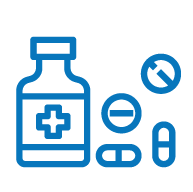 Pharmaceutical Services & Life Sciences
Your business has always been essential to keeping the world healthy. That's never been truer than during the COVID-19 pandemic. But sustained growth comes from knowing how to take advantage of new opportunities. We don't just keep up with trends such as the outsourcing of pharmaceutical services—we understand how it allows you to cut costs while maintaining access to the resources you need to achieve drug approval.
---

Physician/Dental Practices and Medical Offices
Our dedicated specialists understand the complexities of the reimbursement cycle, as well as the regulatory challenges facing your practice. Whether you're looking to invest in the resilient medical office sector or an existing physician practice looking to remain independent and need to unlock the value of your business or your real estate, we take a consultative approach to working with investors as well as operators of specialty, primary care and dental practices. For small to mid-size physician and dental practices, our Private Banking team offers tailored solutions for the spectrum of new professionals to established practices. And as an ADA Member Advantage-endorsed dental practice financing provider, we can offer a 0.5% reduced rate to ADA members.1
1 0.5 percent rate reduction applicable to loans up to $1 million. Contact a BMO Harris Bank relationship manager for more details.
---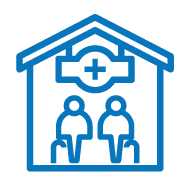 Senior Housing and Post-Acute Care
We know that today's aging population has different expectations from previous generations, and that means the way you design and build facilities has changed from just a few years ago. Our experts work with both for-profit and not-for-profit CCRCs, active adult, independent living, assisted living and skilled nursing facilities to deliver construction and bridge financing, as well as longer-term solutions and the strategic guidance you need to meet changing market demands.
---
Healthcare Banking Experts