Is Regenerative Agriculture the Future of Farming?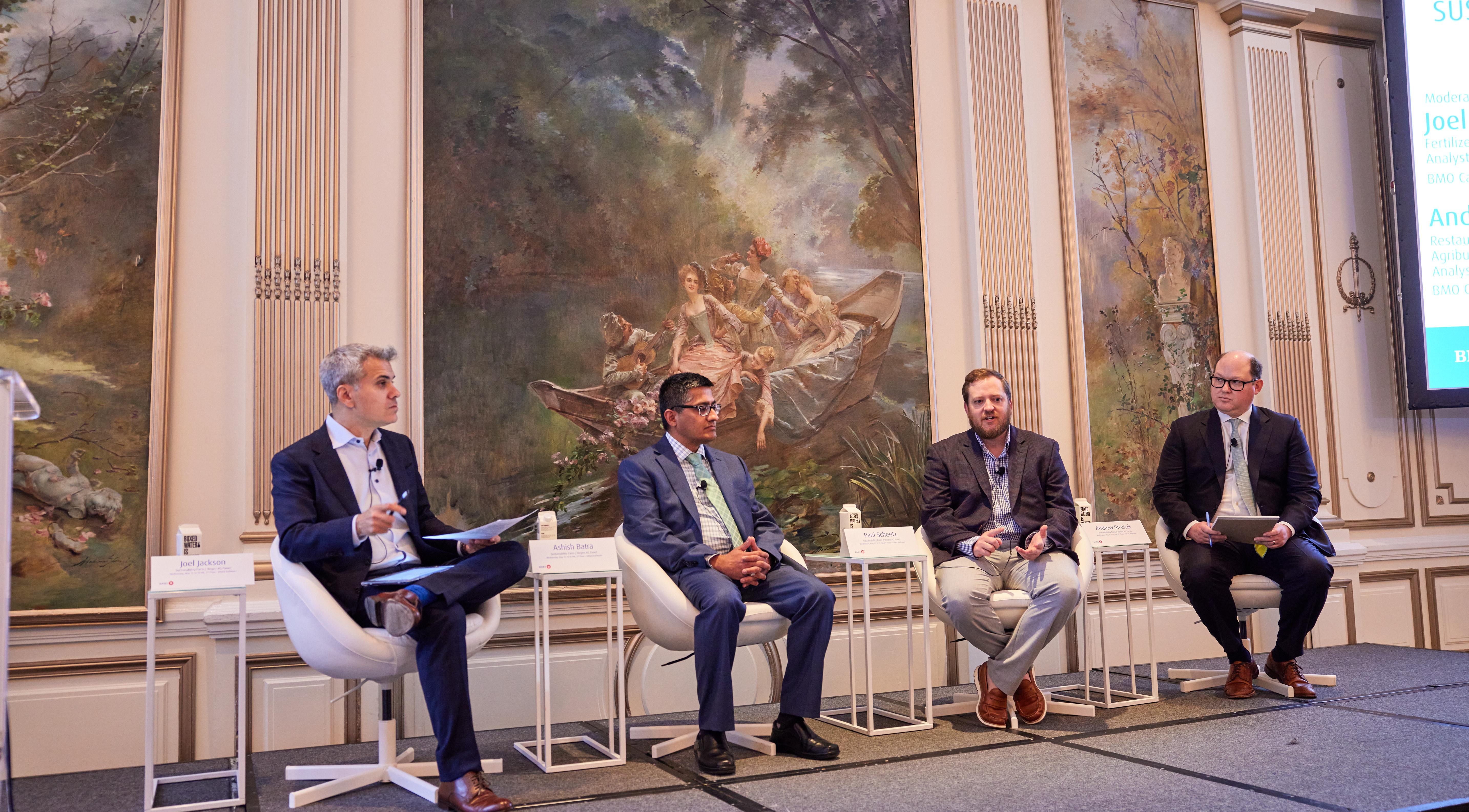 As conversations around reducing emissions intensify across the agricultural industry, there's a growing focus on the benefits of sustainable farming and regenerative agriculture. With more food suppliers and growers adopting these practices, some industry leaders see this approach as an opportunity to accelerate the transition.
How to build on that momentum drove much of the conversation during a panel at the BMO Capital Markets 18th annual Farm to Market Conference in New York. The session was moderated by Joel Jackson, Fertilizers and Chemicals Analyst, and Andrew Strelzik, Restaurants, Beverages, Agribusiness and Protein Analyst at BMO Equity Research. They were joined by Paul Scheetz, Director Climate Smart Ag Origination, Archer Daniels Midland (ADM), a company that focuses on the farmers and purchases crops and transforms them into food, fuel, or feed, and Ashish Batra, Global Regulatory Affairs Research & Development Sustainability Leader, Corteva Agriscience, which offers farmers cutting edge seed technologies and digitally enabled crop protection solutions.
Defining Regenerative Agriculture
Joel Jackson started the conversation by asking: What is regenerative agriculture? He noted that although there is no widely accepted definition yet, in essence, it is the practice of farming and ranching using methods that rehabilitate the soil and surrounding ecosystem.
Corteva's Batra pointed out that while the details of its execution may not be universally agreed upon, the industry recognizes that regenerative agriculture enhances the entire value chain. "The focus really needs to be on outcomes," he explained. "You're trying to drive towards better biodiversity; you're trying to drive towards better soil health, better water use, and efficiencies." He added that the regenerative agriculture solutions that will deliver those outcomes will differ region by region.
Incentivizing Adoption
The Inflation Reduction Act (IRA) has been one of the most recent drivers encouraging the adoption of regenerative farming practices in the United States. With nearly $20 billion earmarked to be invested in climate-smart agriculture over the next five years, both Scheetz and Batra agreed the IRA could serve as a significant incentive for farmers to make the transition.
"The IRA bill also includes the ability to score field-level emissions for the carbon intensity of the plants that we will ultimately use for biodiesel, ethanol and potentially SAF (sustainable aviation fuels) in the future," noted Scheetz.
It's not a one-size-fits-all approach; at the end of the day, every farm is different. What works for one, like cover crops, which are plants used to manage soil erosion and water rather than for harvesting, won't work for every farm. "It takes coordination across the agriculture supply chain farmer groups, industry groups, along with legislators as well to make sure they can see the whole picture," he added.
Both Scheetz and Batra agreed that regulators in the U.S. and abroad need to embrace the idea of individualized approaches to regenerative agriculture. "We have a guiding principle within our organization to think globally but act locally because all regulatory policies are done at the local level," explained Batra. He pointed to the difference between regenerative practices needed for rice paddies in Asia, versus row crops in North or South America. "We look at it holistically — it needs to be a fit for the purpose, a fit for the geography."
The Missing Pieces
Fortunately, there have been gains in all areas of regenerative agriculture, especially in the U.S. Over the past 40 years, no-till farming, which decreases the amount of erosion farming causes in certain soils, has increased to more than 100 million acres from less than two million acres. A similar transformation is happening with cover crops, which in 2020 reached approximately 20 million acres — a 20-fold increase since 2000. However, much remains to be done to speed up that adoption, especially when it comes to addressing farmers' concerns.
"With every region you're in, you have to do that analysis to understand what's missing, what's the concern," noted Scheetz. "And today, with farmers, most of their decisions are made on productivity and costs. So, there are a lot of co-benefits that come with these practices, or perceived production risks or cost risks that have to be overcome."
The Promise of Regenerative Agriculture
Consumer demand will also begin to drive more adoption as a larger proportion of the population understands the value of regenerative agriculture. ADM has seen an increase in consumer inquiries related to sustainable farming practices, and Scheetz noted that this will only grow as customers begin to recognize the importance of Scope 3 carbon emissions in the supply chain.
"There's this perfect storm of all of these industries looking for a carbon solution and being tied to the ingredients that we ultimately sell," he explained. "And we do have a solution."
According to Batra, convincing food and agriculture companies to invest in regenerative policies will also mean acknowledging that to achieve these outcomes, the industry must focus on marrying practices that make sense for the growers with the new agriculture technologies.
"At its core," Scheetz noted, "regenerative agriculture is a good investment because ultimately, everyone depends on the land to produce the ingredients used to create whichever final product is put on the market."
Scheetz said regenerative agriculture is as important to the industry as it is to the environment. "The regenerative agriculture practices we're trying to incentivize increase the resiliency in an ever-changing climate going forward," he noted. "It's a good investment ultimately for ourselves as well (as the farmers who) depend on the land used to produce the ingredients and the finished products."
While the research and science behind regenerative agriculture is expected to improve over the next few years, he said the industry can't afford to wait. "Progress over perfection," he said. "You cannot just scale up in 2030 to achieve the commitments you've ultimately made. It takes time, and the best way to learn is to engage on these programs."
Joel Jackson, P.Eng., CFA
This is part 5 of a 7-part series on
Highlights from our BMO Global Farm to Market Conference
PART 1
May 30, 2023 | Food & Beverage, Agriculture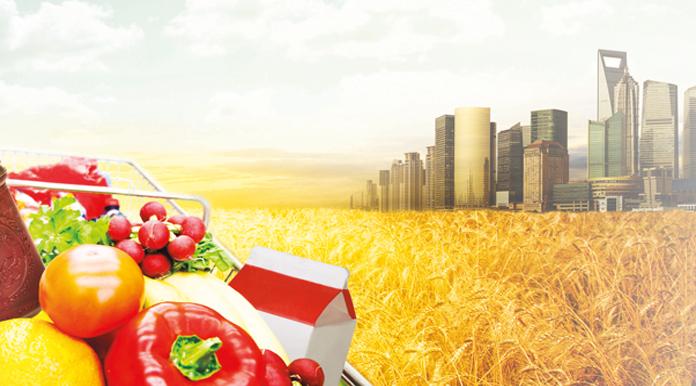 Our annual Farm to Market Conference is an industry-leading event bringing together global leaders to discuss the future of the agriculture and food …
---
PART 2
Dan Barclay | May 30, 2023 | Agriculture, Food & Beverage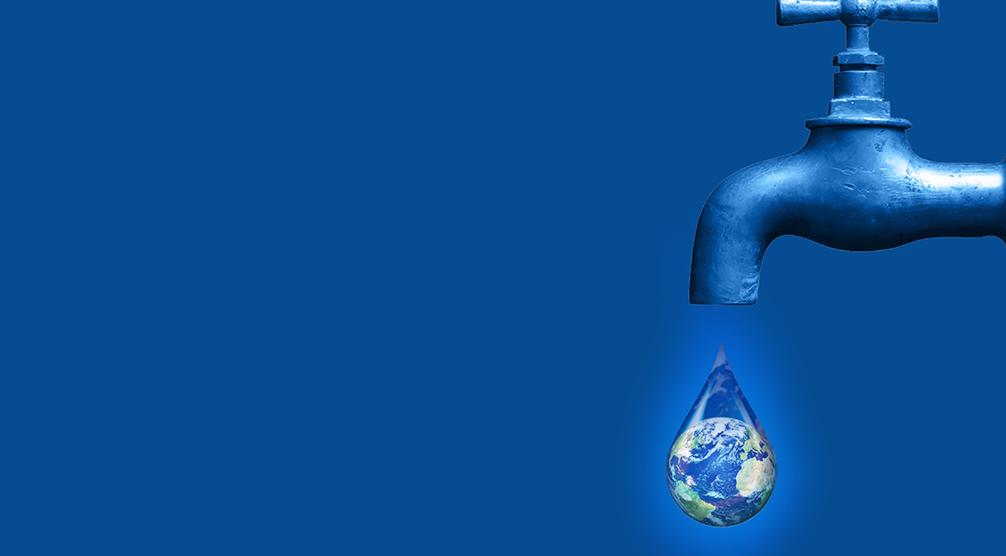 In this episode from BMO Equity Research IN Tune Podcast, we are joined by BMO Capital Markets' CEO & Group Head Dan Barclay as he moderate…
---
PART 3
Doug A. Morrow | May 29, 2023 | Food & Beverage, Agriculture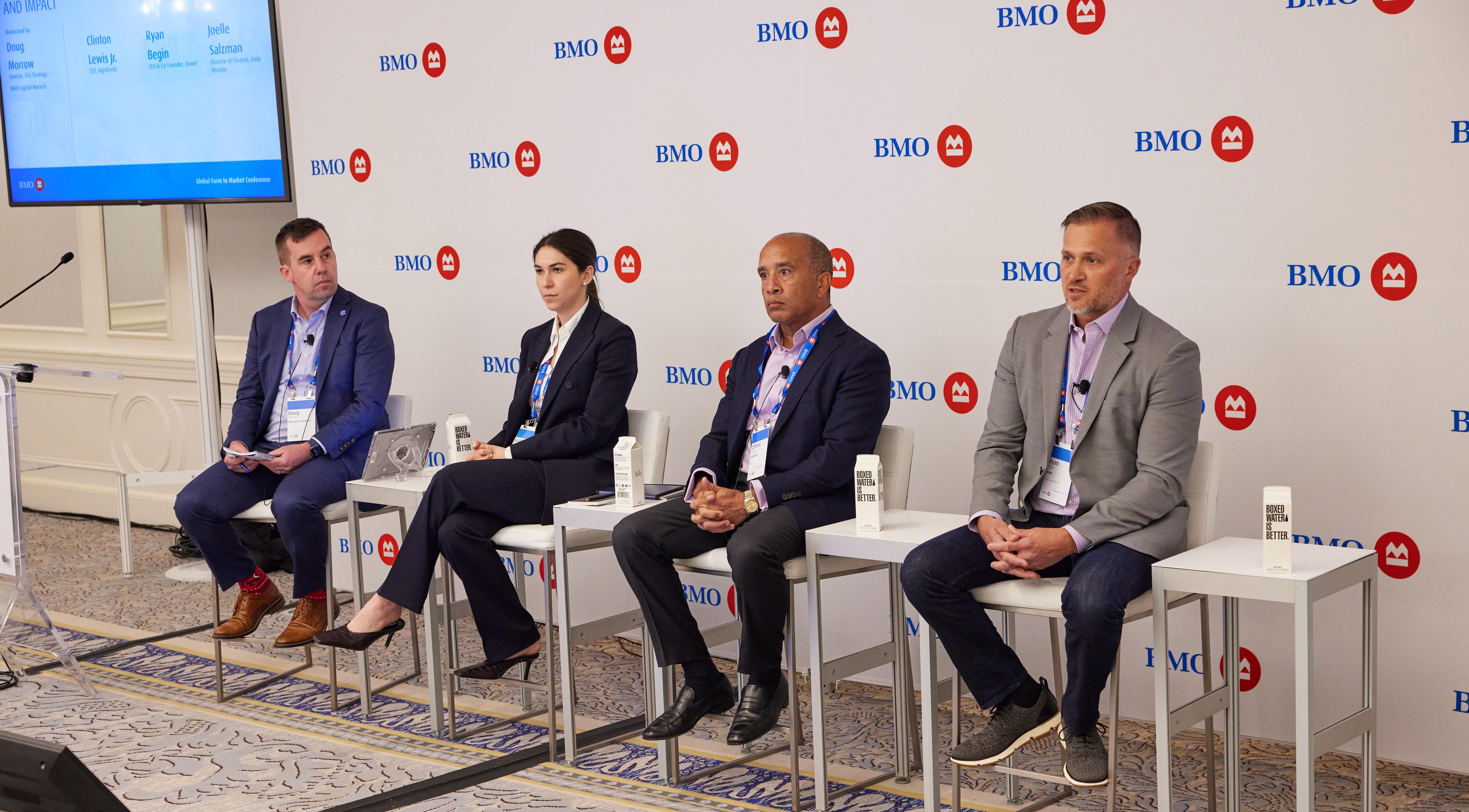 If you want to get a sense of the scope of food waste, just look at the numbers. According to the Food and Drug Administration, food waste accounts f…
---
PART 4
Warren Estey, Amit Melwani | May 29, 2023 | Agriculture, Food & Beverage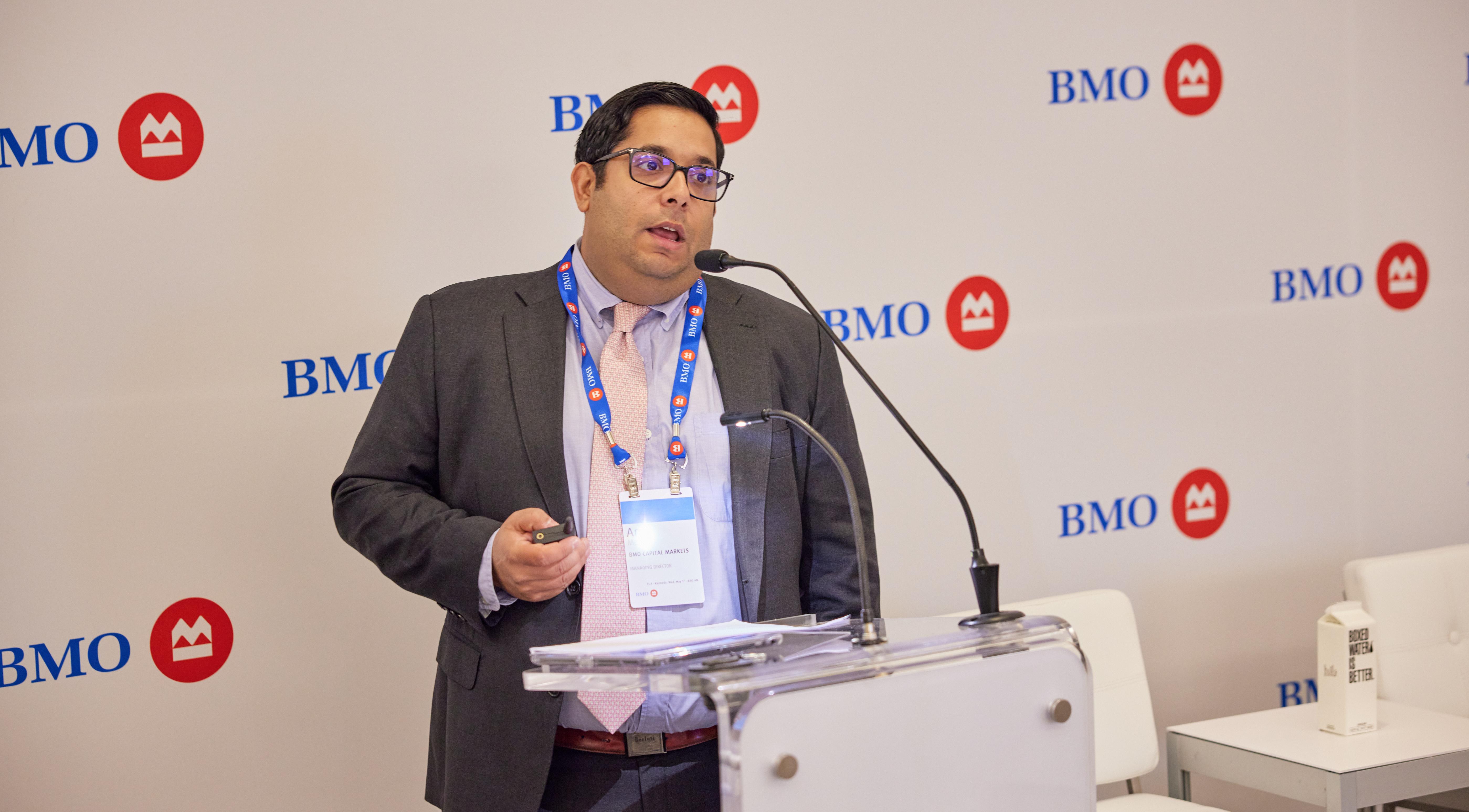 "The macro environment continues to be complex. The cross-currents of Fed policy, economic growth, inflation and geopolitics, combined with an o…
---
PART 6
Michael Cippoletti | May 29, 2023 | Food & Beverage, Agriculture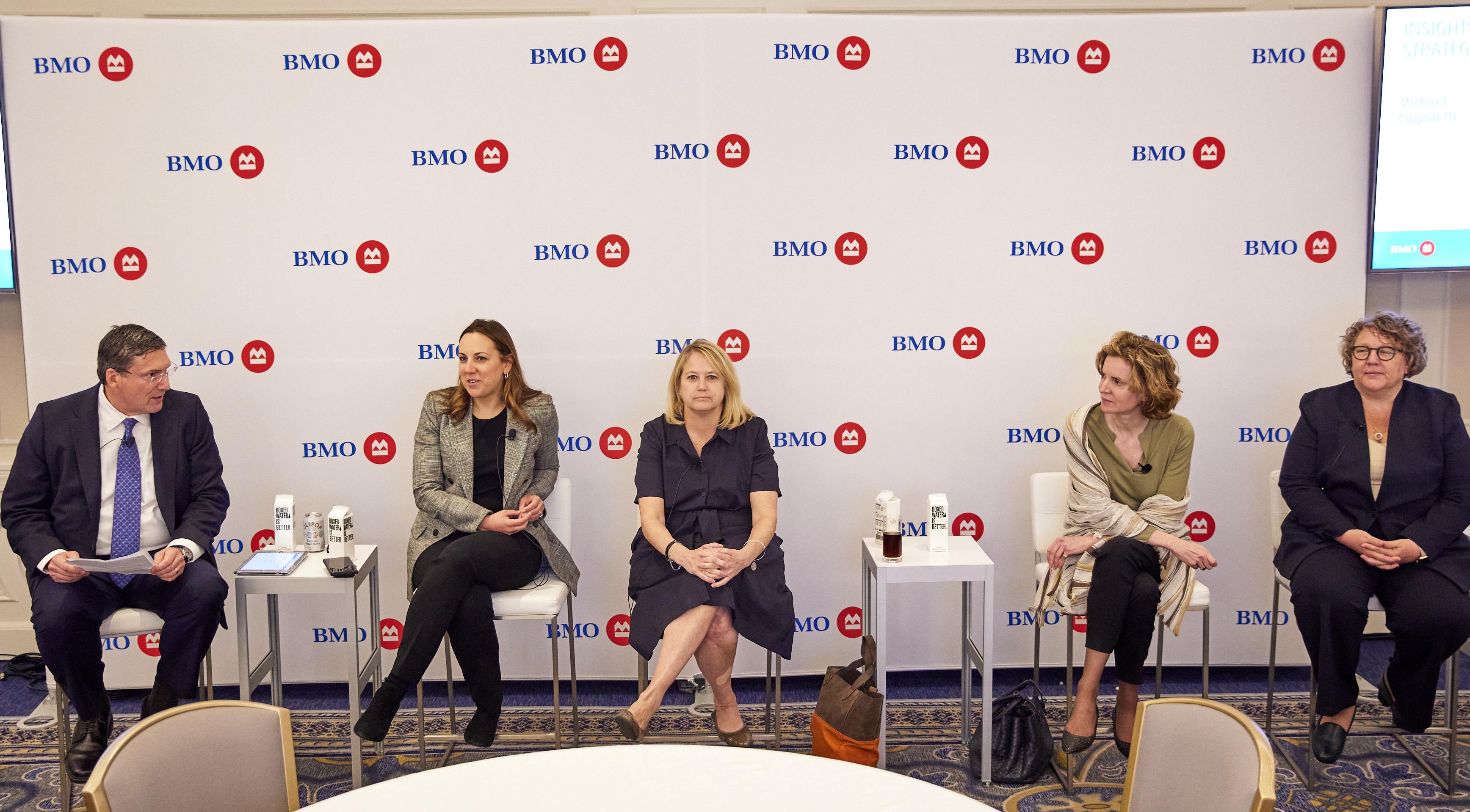 Private equity firms are taking market uncertainty and higher capital costs in stride. While transaction levels are down year-over-year, PE fir…
---
PART 7
Jonathan Hackett | May 31, 2023 | Agriculture, Food & Beverage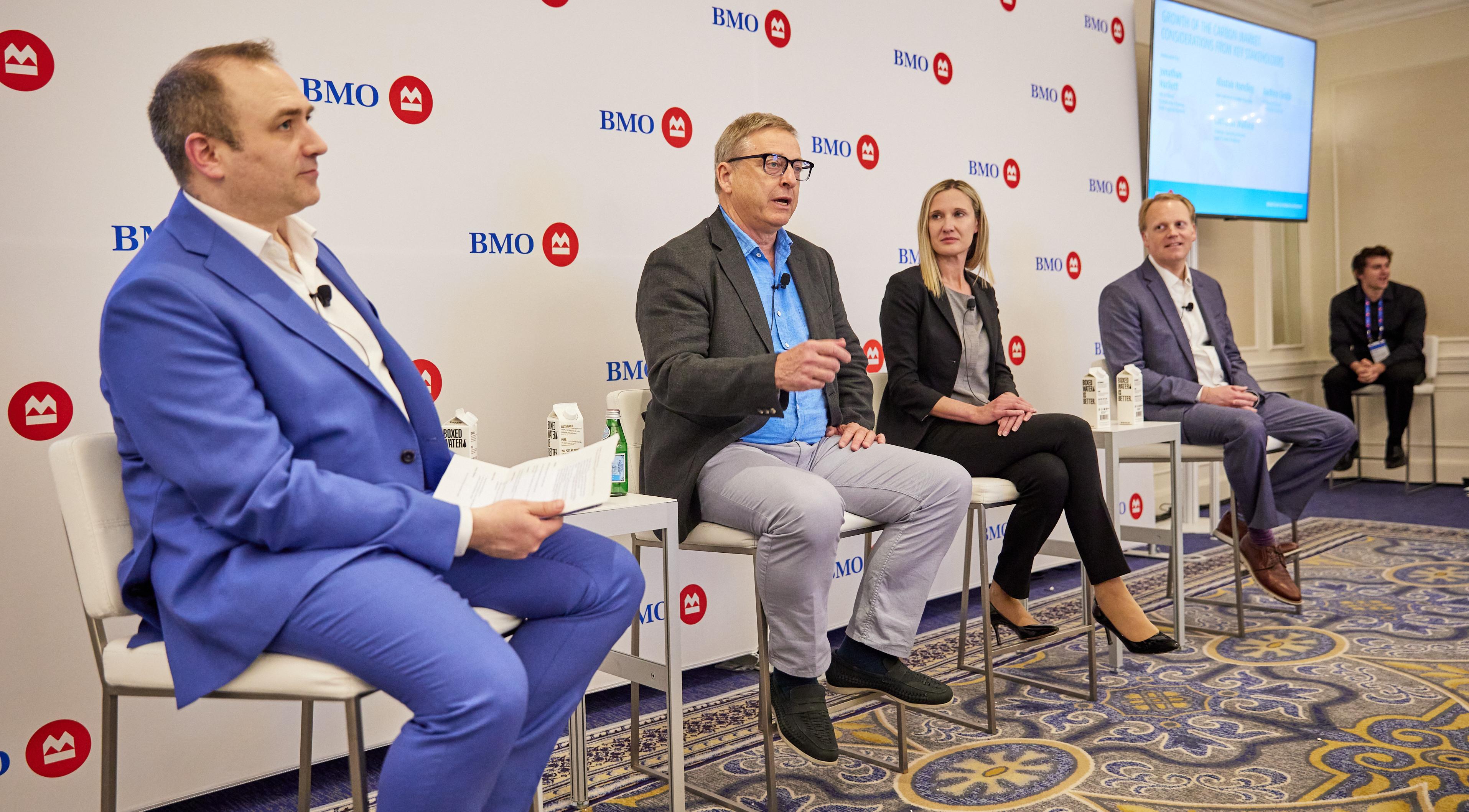 With the global compliance carbon market worth more than US$900 billion and the voluntary market forecasted to reach as much as $40 billion by 2030, …
---
---
Select the business and financial topics of interest to you and sign up to stay current on the latest news
---
---
Tell us three simple things to
customize your experience.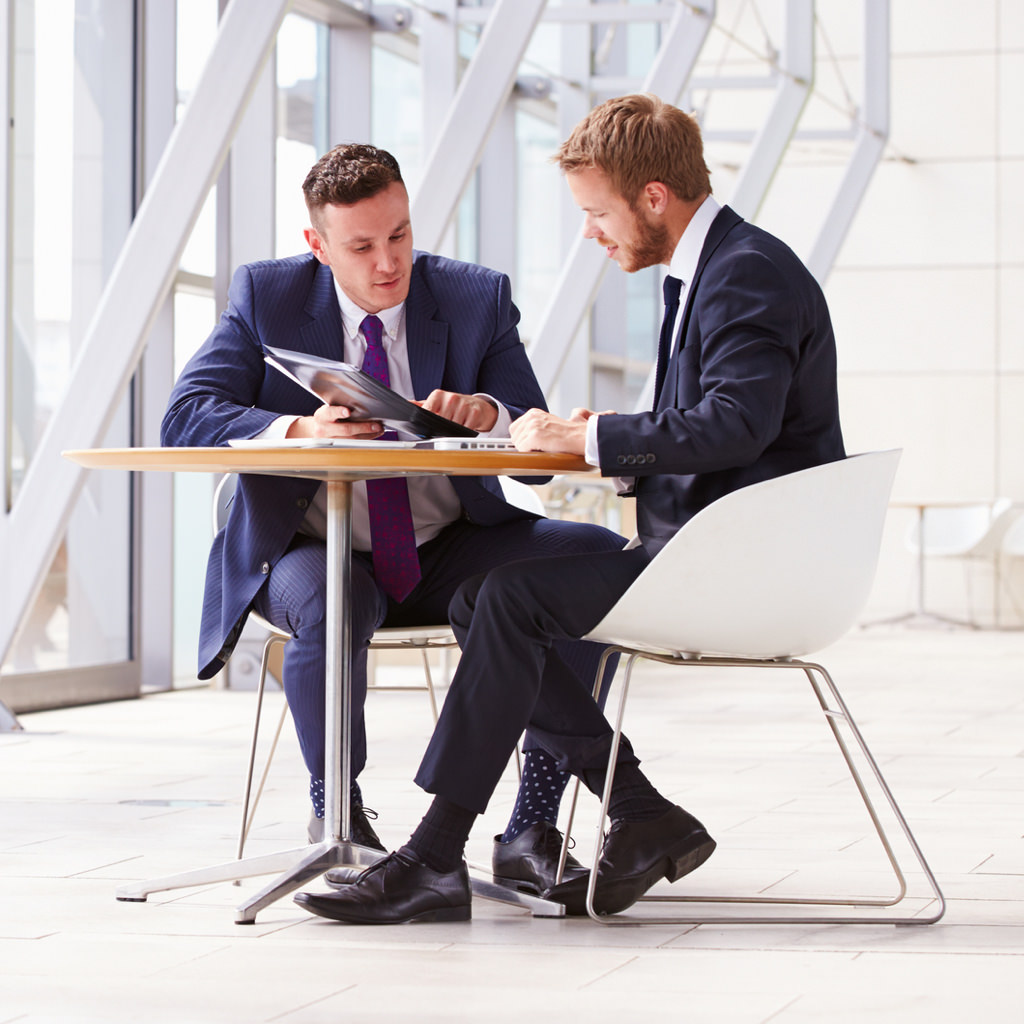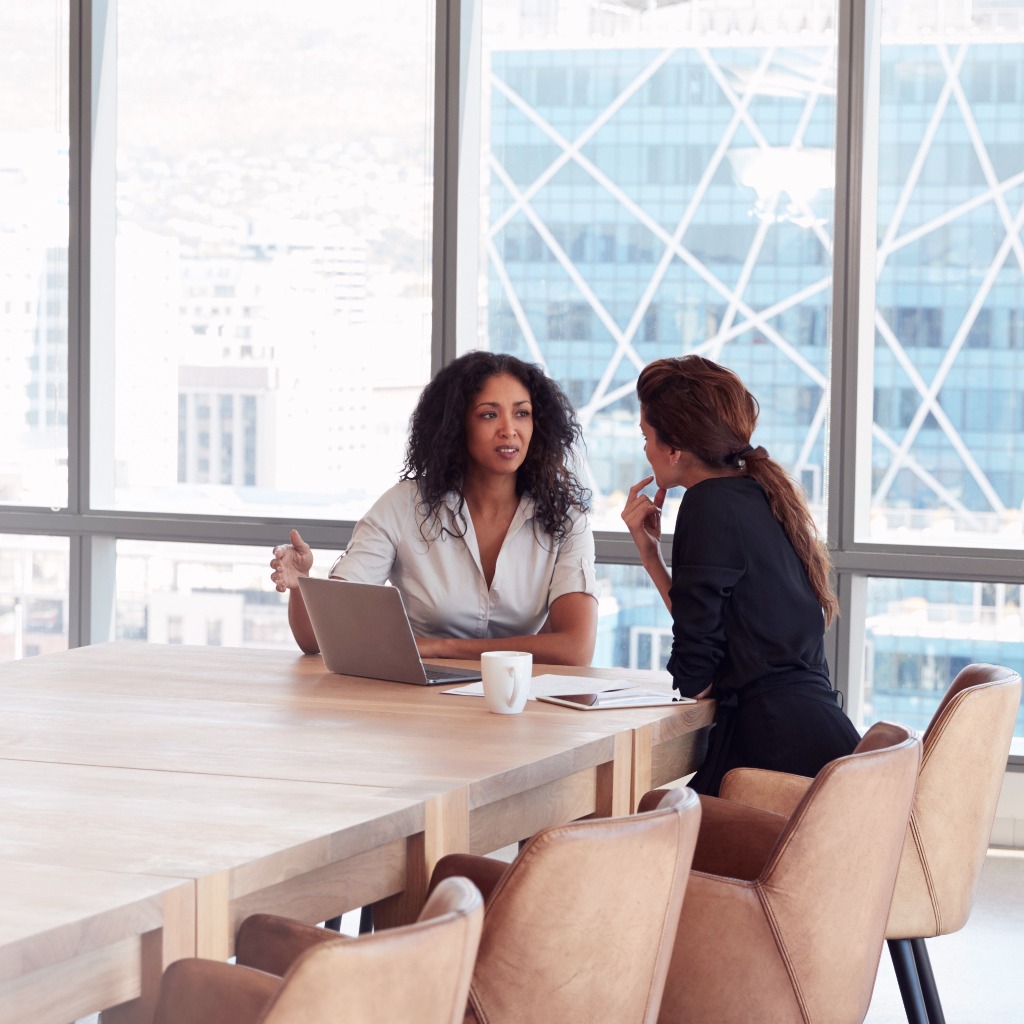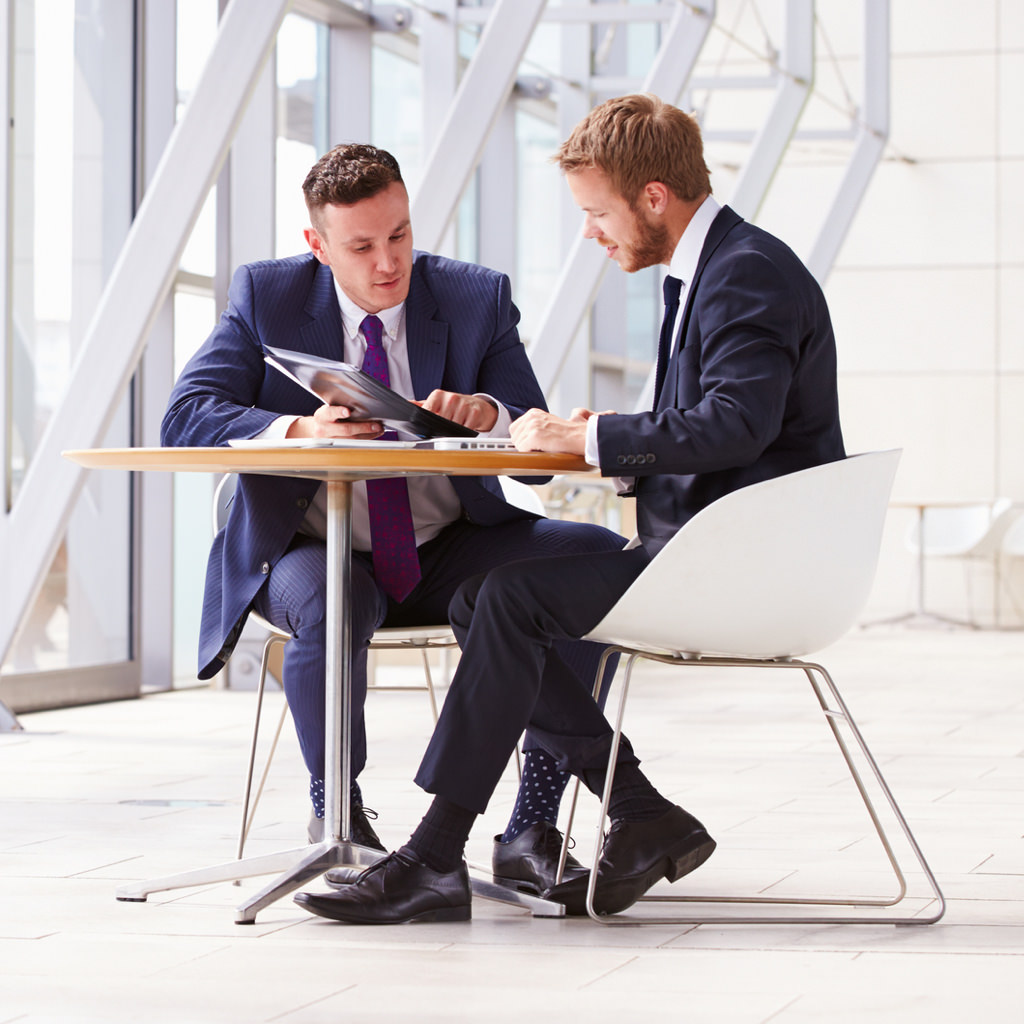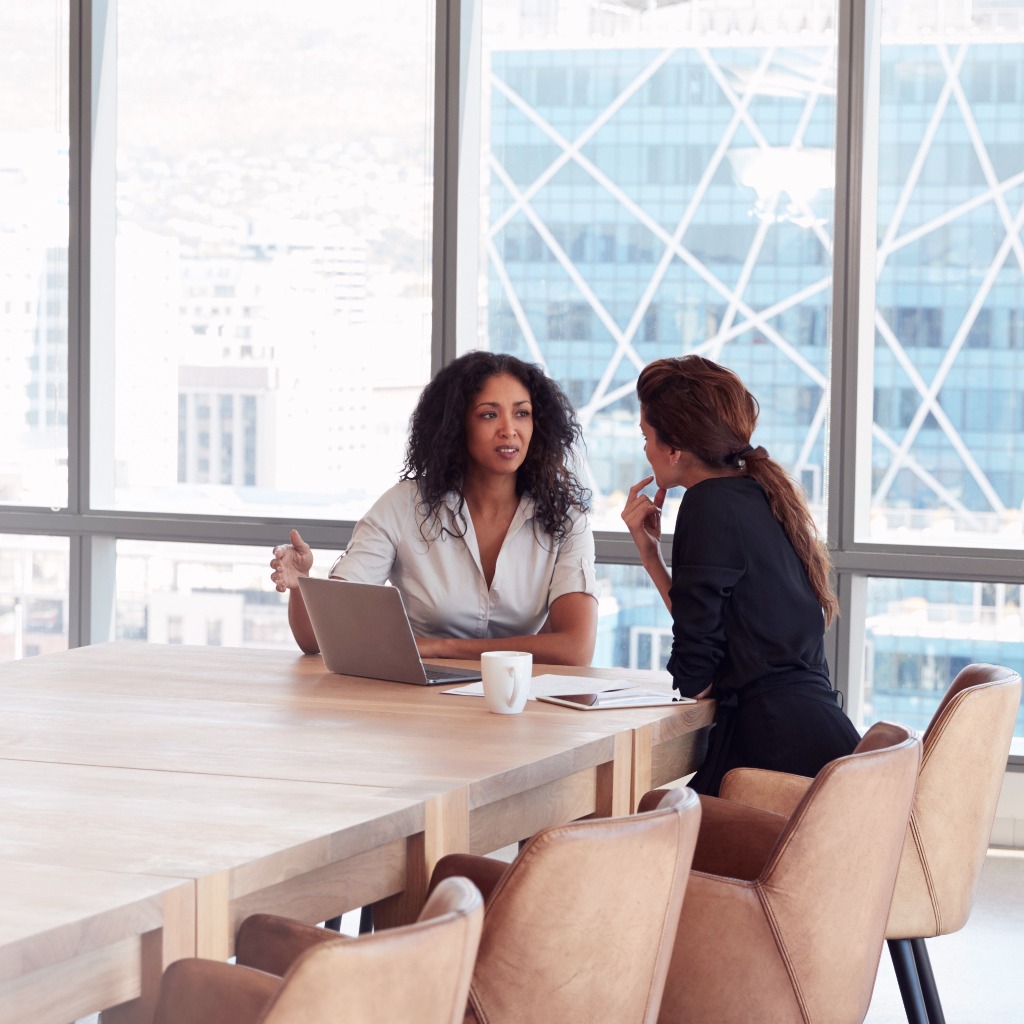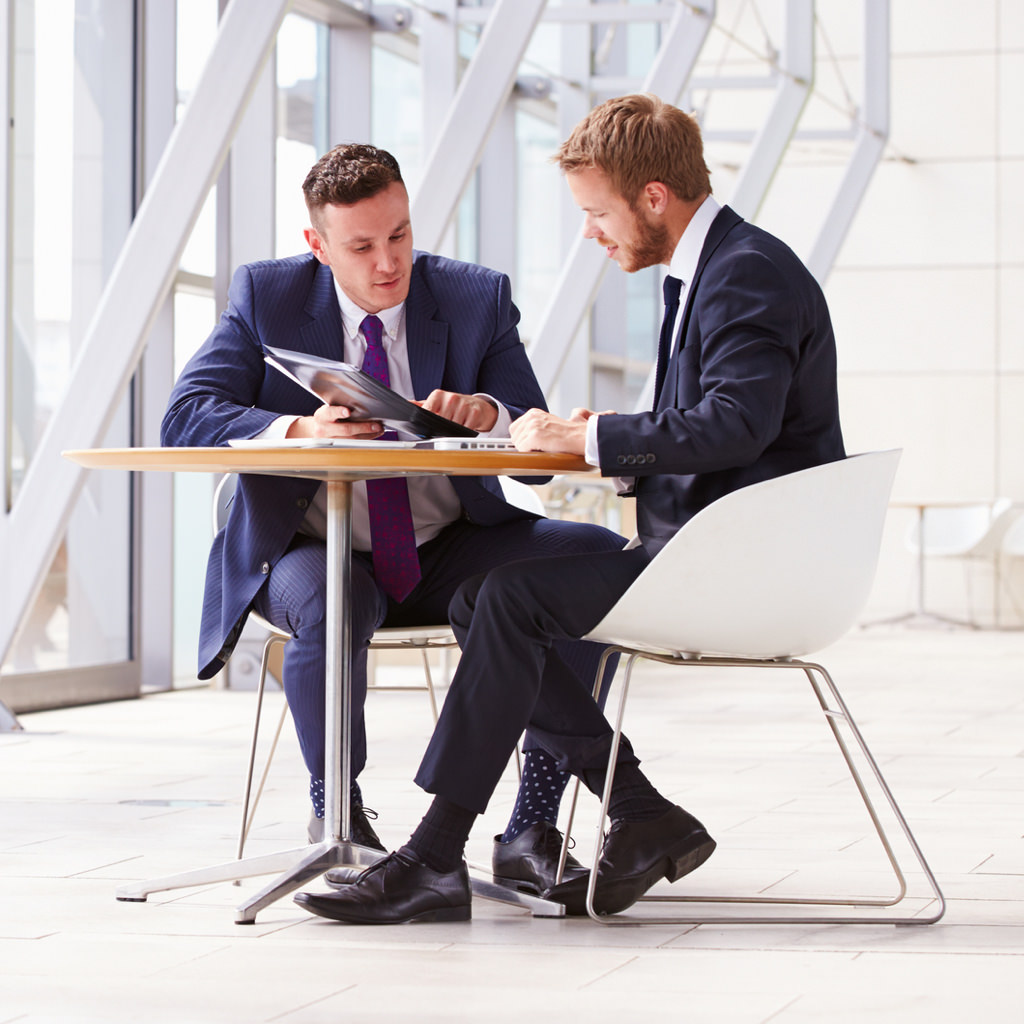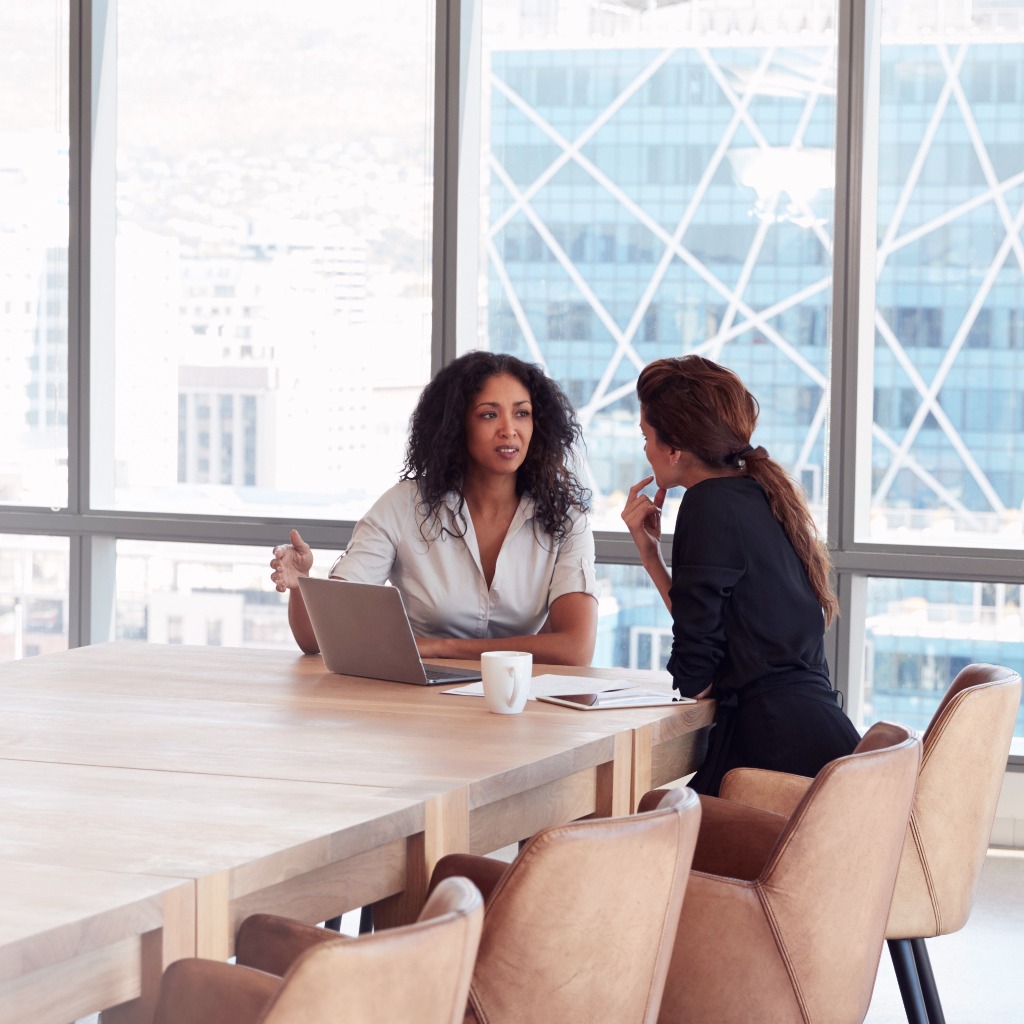 Banking products are subject to approval and are provided in the United States by BMO Bank N.A. Member FDIC. BMO Commercial Bank is a trade name used in the United States by BMO Bank N.A. Member FDIC. BMO Sponsor Finance is a brand name used by BMO Financial Corp and its affiliates.
Please note important disclosures for content produced by BMO Capital Markets. BMO Capital Markets Regulatory | BMOCMC Fixed Income Commentary Disclosure | BMOCMC FICC Macro Strategy Commentary Disclosure | Research Disclosure Statements.
BMO Capital Markets is a trade name used by BMO Financial Group for the wholesale banking businesses of Bank of Montreal, BMO Bank N.A. (member FDIC), Bank of Montreal Europe p.l.c, and Bank of Montreal (China) Co. Ltd, the institutional broker dealer business of BMO Capital Markets Corp. (Member FINRA and SIPC) and the agency broker dealer business of Clearpool Execution Services, LLC (Member FINRA and SIPC) in the U.S., and the institutional broker dealer businesses of BMO Nesbitt Burns Inc. (Member Investment Industry Regulatory Organization of Canada and Member Canadian Investor Protection Fund) in Canada and Asia, Bank of Montreal Europe p.l.c. (authorised and regulated by the Central Bank of Ireland) in Europe and BMO Capital Markets Limited (authorised and regulated by the Financial Conduct Authority) in the UK and Australia.
The material contained in articles posted on this website is intended as a general market commentary. The opinions, estimates and projections, if any, contained in these articles are those of the authors and may differ from those of other BMO Commercial Bank employees and affiliates. BMO Commercial Bank endeavors to ensure that the contents have been compiled or derived from sources that it believes to be reliable and which it believes contain information and opinions which are accurate and complete. However, the authors and BMO Commercial Bank take no responsibility for any errors or omissions and do not guarantee their accuracy or completeness. These articles are for informational purposes only.
This information is not intended to be tax or legal advice. This information cannot be used by any taxpayer for the purpose of avoiding tax penalties that may be imposed on the taxpayer. This information is being used to support the promotion or marketing of the planning strategies discussed herein. BMO Bank N.A. and its affiliates do not provide legal or tax advice to clients. You should review your particular circumstances with your independent legal and tax advisors.
Third party web sites may have privacy and security policies different from BMO. Links to other web sites do not imply the endorsement or approval of such web sites. Please review the privacy and security policies of web sites reached through links from BMO web sites.
Notice to Customers
To help the government fight the funding of terrorism and money laundering activities, federal law (USA Patriot Act (Title III of Pub. L. 107 56 (signed into law October 26, 2001)) requires all financial organizations to obtain, verify and record information that identifies each person who opens an account. When you open an account, we will ask for your name, address, date of birth and other information that will allow us to identify you. We may also ask you to provide a copy of your driver's license or other identifying documents. For each business or entity that opens an account, we will ask for your name, address and other information that will allow us to identify the entity. We may also ask you to provide a copy of your certificate of incorporation (or similar document) or other identifying documents. The information you provide in this form may be used to perform a credit check and verify your identity by using internal sources and third-party vendors. If the requested information is not provided within 30 calendar days, the account will be subject to closure.