Financing the Transition to Net Zero: EDC and BMO in Collaboration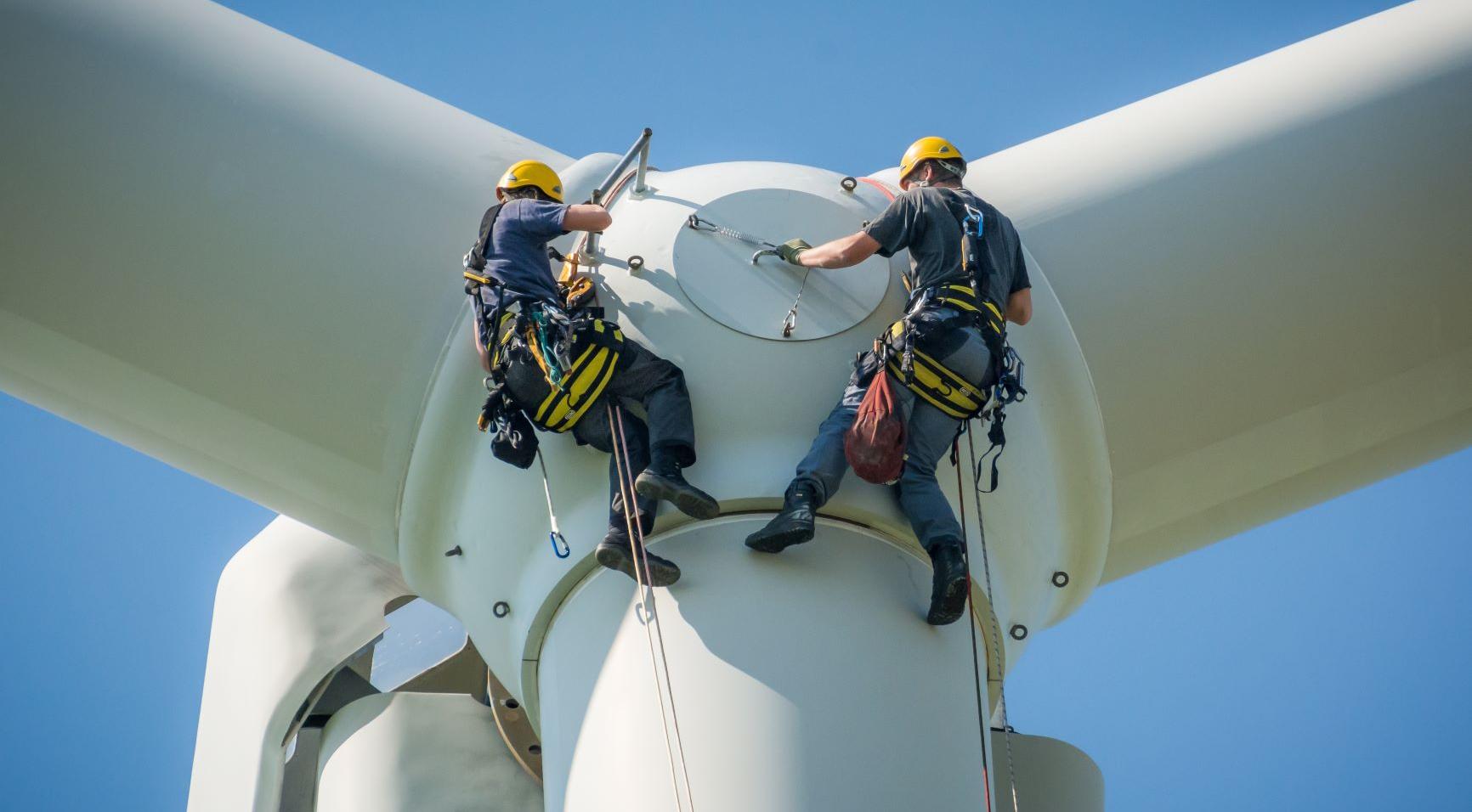 The changes needed for Canada, and the world, to meet 2050 Net Zero targets are of such magnitude that they will require collaboration across sectors if they are to succeed.
Join BMO Capital Markets Chief Executive Officer and Group Head Dan Barclay as he hosts this special podcast discussion with Justine Hendricks, Senior Vice President and Chief Corporate Sustainability Officer at Export Development Canada, or EDC, and BMO's Jonathan Hackett, Co-Head, BMO Energy Transition Group and Head, Sustainable Finance, on the nature of the challenges and opportunities ahead as they work together to help finance emission reduction for companies in carbon-intensive sectors.
In this episode:
On the BMO/EDC collaboration to provide sustainable finance solutions to Canadian businesses. READ PRESS RELEASE.

Why focusing on carbon-intensive sectors first can have the biggest near-term impact

Why collaborative financing means finding better solutions, faster

On driving and exporting Canadian energy transition innovation to the world

On reasons for optimism and how to get to 1+1 = 3
Sustainability Leaders podcast is live on all major channels including Apple

, Google

and Spotify

.
Jonathan Hackett:
The answer is we need everything. We need collaborations that are bringing creativity, that are bringing the full amount of risk that we can take on, that are bringing all the tools that we have in our toolbox.
Justine Hendricks:
And in enabling ESG within their business model, their thinking will not only spark Canadian innovation, but it'll actually be an accelerator to their growth.
Michael Torrance:
Welcome to Sustainability Leaders. I'm Michael Torrance, Chief Sustainability Officer with BMO Financial Group. On this show, we will talk with leading sustainability practitioners from the corporate, investor, academic and NGO communities. To explore how this rapidly evolving field of sustainability is impacting global investment, business practices, and our world.
Speaker 4:
The views expressed here are those of the participants and not those of Bank of Montreal, it's affiliates, or subsidiaries.
Michael Torrance:
Today, we feature guest host Dan Barclay, BMO Capital Markets CEO, and Group Head. In conversation with EDC Chief Corporate Sustainability Officer, Justine Hendricks, and Jonathan Hackett, Co-Head of the BMO Energy Transition Group and Head of Sustainable Finance at BMO. Their discussion focuses on how banks, governments and companies in Canada are working to enable the transition to a low carbon economy.
Dan Barclay:
I'm Dan Barclay, CEO, and Group Head of BMO Capital Markets. Today I'm joined by Justine Hendricks, Senior Vice President and Chief Corporate Sustainability Officer at Export Development Canada, or at EDC and Jonathan Hackett Co-Head of BMOs Energy Transition Group and Head, Sustainable Finance. We're here to discuss the role of private and public finance in helping companies reach net zero by 2050. Justine and Jonathan, it's great to have you with us today. I'm looking forward to what I'm sure will be a fascinating conversation about the role of our organizations as we face, engage, and help enable a historic global energy transition. Let's dive in. So, we have some very exciting news today, which is the announcement of a collaboration between BMO and EDC to bring sustainable finance solutions to Canadian businesses and carbon-intensive sectors to help them reduce or eliminate emissions. Perhaps we can start with you Justine to describe the agreement and what it means from an EDC perspective.
Justine:
Thanks Dan. First, before I get started with that, I just want to thank BMO and yourselves. It's really neat and exciting to be here today to talk about this collaboration between BMO and EDC. So, you asked me a question, what does it mean from EDC's perspective? Well, at EDC, we see ourselves along with other financiers in Canada, as playing an important role to date, and we see ourselves continuing to play a key one from an ecosystem point of view, towards how we can better support the transitioning to a lower carbon future and doing so in a way that's very equitable, right? So, the goals are ambitious. I think Dan, Jonathan, we were all at COP26 and the debate graduated from the billions to the trillions. So, the amounts that we're facing are substantive, the opportunity is as well. And I think this is where collaboration and a partner like BMO comes into play...
Justine:
So, we know that Canadian companies need to finance these solutions in order to not only help them grow, but also while they do so while they reduce their carbon footprint. And then it can also materialize on their ESG objectives. So, essentially, from the ECD's perspective, this is what this allows us to do. Two organizations coming together, collaborating, risk sharing around some of the risks and the opportunities of this, and really being there for Canadian companies. So, let me maybe tell you, as you ask from an EDC perspective, what does this guarantee structure mean, right? So, for EDC, EDC in this sense will guarantee up to 50% of the term loan. So, it's up to a maximum of US60 million per obligor, for a period of up to seven years. So, that will provide more capacity for BMO to support their [inaudible 00:04:13] clients to low carbon transition...
Justine:
So, as we were doing this collaboration, we started to take a look at what are some of the sectors of opportunity, and we came up with nine. But maybe for the purpose of the audience, I'll name a few to give them a bit of a teaser, I guess. So, one was sustainable agriculture. We also have carbon capture and storage, hydrogen, which I know is really important as well as microgrid. So, that's, just to name a few that we're trying target with this collaboration. And really in terms of us being able to do this with BMO is an opportunity for EDC as well, to take some concrete steps and how we can help support carbon-intensive sectors. And for us to be leading by example as well as we've done in our history and fostering and doing so with an ESG mindset. And we know then I would say is, Canada's got tons to offer. We see this as a big opportunity and we really want Canada to go and seize that opportunity as we're all trying to transition to a low carbon economy.
Dan Barclay:
Well, thanks Justine. And I think like you, I was at COP26 and was struck with the amount of change that was on the table. And when I think about that fundamental role in EDC, helping Canadian companies export expertise, technology, and building businesses, this is very exciting. Jonathan, why don't I turn it over to you? And we know what EDC is bringing the table, so what are we bringing on the table?
Jonathan:
Dan, so as we think about what we've been doing over the last few years, as we've built up our approach surrounding energy transition around sustainable finance, really spurred on BMO's purpose to boldly grow the good in business and life. We've devoted a lot of resources to thinking about how we can work with our clients, how we can understand their needs in this space. And so those capabilities are what we're really bringing first and foremost, our energy transition technical team, the depth that our lenders have built working with these companies. But we're also bringing what I would call just pure energy. We've got bankers across the organization that are focused on this, that are thinking about how they can work with their clients, how they can work with and attract new clients in this space. And we really think by having something like this, having a program that we can point to as a differentiated approach to provide capital, it'll allow us to really drive that forward and accelerate both EDC and BMO's approach in the space and get us the experience we want working with those companies today.
Dan Barclay:
So, I think I get most of the thesis as with our audience, but help me take it through Jonathan, why is this important? Why do businesses need financing that's specifically focused on transition and why does this collaboration focus on the carbon-intensive sectors?
Jonathan:
So, I'll answer the latter first and I think it helps get to the former. So, why we focus on carbon-intensive sectors is that, that's where the biggest near term impact really can be made. The reality is that we're trying to finance across the organization, technologies that are going to be low carbon solutions in the future that are really going to help build into the economy, set of solutions that allow others to decarbonize in a large way. But near term, we really need to invest in companies to make the changes that will drive large amounts of carbon out of the way they run their businesses today. That can be things like fuel switching, going from a higher intensity carbon based fuel to a lower intensity carbon based fuel. It can be about demand management, really reducing how much energy they consume. But these are all solutions that can take large amounts of emissions out of the environment over the next 10 years, 20 years. So, that when we get to a net zero economy, we're doing it with less residual impact, less emissions that are going to drive temperature change in the future...
Jonathan:
Why it's important for companies to get financing just for this, though is a bit more subtle. Really when you're working and running a smaller or medium size company, you're focused on your day to day business. And that's what you understand best. And helping companies access a set of solutions. And to finance those alongside their business is a unique opportunity because you can give them advice. You can help them understand what they can do to transform their business, but you can also unlock a cost savings usually, or some change in their operating profile. That could be beneficial to the business and give it resilience in the future if you support it with the right debt. And so because that doesn't look like they have day to day, it really does need solutions and tools to help them see how this can compete in their priorities versus other near term aspects of their business and get the focus on it. That'll allow us to drive that change in their business nearer term.
Dan Barclay:
And how does the collaboration help? What does the collaboration achieve that each of our two organizations can't do on her own?
Jonathan:
So I'll chime in first and then Justine, I'd love your thoughts on it as well. For us, some of this is just about how we take risk. The reality is that we want to be our clients' lead partner in the transition to the material economy. And that's going to involve working with them on nascent or emerging technologies, things like hydrogen or having capture, where you're really investing in something that it exists. We've seen it operate, but we don't have the depth of expertise that we have in some of the more traditional, more carbon-intensive spaces...
Jonathan:
And so, we're really trying to think about how we can be there and be there in a more significant way for our clients. But that involves taking risk. And banks are notoriously focused on "How do we moderate and make sure that when we take risks, we're getting rewarded and taking outsize risks is something that can be challenging?" And so by sharing that balance sheet, by going with a friend, making sure that we're working on this together, we're we can devote a set of expertise and capabilities and energy that allows us to say yes to more than we could if we were operating on our own.
Justine:
Yeah, we are at a historical point in time. And the changes that are required are significant, right? So, Jonathan talked about new sectors, new risks, longer periods of time, and being able to tackle it together. So, this is for me when I think of this question, right? I think of the book of, what got you here may not get you to the next level. And it feels like we're at that moment where we need everybody's expertise in terms of what got them to this point, but recognizing the enormity of the challenge that they're ahead of us, we need to be able to come together in terms of either sharing the risk...
Justine:
I'd also say sharing the knowledge, because there'll be lots of learning along the way. And if we do that together, I think we'll be able to have a lot more impact faster because, as Jonathan mentioned, recognizing the importance of starting early, but starting now and starting to get these wins. I think was also part of the contribution to what sparked this collaboration, because we knew that we needed to be able to give that signal to the market and wanted to get started with those companies as Jonathan says, that in terms of their list of priorities, day to day, the reality is, this may not be part of it, so we can play definitely a role to incorporate it in terms of their thinking for the future.
Dan Barclay:
So, Justine let's pivot a little bit and talk about some of the target companies here. EDC has been a trailblazer in Canada's innovation story. It's one of the largest financiers of Queen Tech in Canada. And it was the first [inaudible 00:11:26] institution to issue a green bond. And the first export credit agency to commit to net zero by 2050. How does financing carbon-intensive businesses fit into EDC's mandate as an export credit agency?
Justine:
Now. That's a great question, Dan. So, I guess I start off by saying that being an export credit agency, what comes with that is that our philosophy and our belief is that we need to engage with all industries, right? And that includes industries that are carbon-intensive. So, we're looking at obviously leveraging the efforts that have already begun and also recognizing that as we've stated a bit earlier, I think some of these carbon-intensive industries within the Canadian context of a resource based economy can bring a huge contribution in terms of the momentum that we need towards achieving some of these net zero objectives that we have and respecting the Paris Agreement commitments that we made...
Justine:
So, our job as an export agency is not only to engage, but to support those individual companies and the philosophy we bring to the table is that we believe that companies invest in this and in enabling ESG within their business model, their thinking will not only spark Canadian innovation, but it'll actually be an accelerator to their growth. So, regardless of a company where it's at or the industry that it's at, or the market that it's targeting for, is very much at the heart of a ECA, as we say, as an export credit agency, to make sure that we can be there for them and in order to be able to support them in this transition.
Dan Barclay:
So, Justine, that was very helpful in terms of how you're thinking about this. But more generally, are there other types of companies that you're trying to support on this initiative or certain technologies or certain sub sectors, anything that could help our listeners?
Justine:
It's a great follow on Dan. And maybe what I can mention is, from an export credit agency where we're looking to support companies be successful internationally, right? So, certainly what I would love to share with the audience today is, if we look at some of the key markets, so we think of North America, we think of Europe and we think of Asia. There's certainly sectors that we can see that we see with high potential, right? So, if you think of the infrastructure sector, I would say clean tech goes across all of these different markets. And there's lots that Canadian capabilities have to offer. Two weeks ago, at Globe we were talking about Canada's ability to help agri-food become more sustainable globally. I would certainly articulate that there's lots that we can offer across North America, Europe and Asia in that regard...
Justine:
And it's twofold. I would say there's the technology component, all of these sectors. There's the know-how with some of these sectors are transforming. That will not only help Canada, but we can bring around the world to help others transform. And I think also in some instances in Europe, in particular, I'm thinking of our ability to become part of some of these major supply chains is also a real opportunity for Canada...
Justine:
Maybe in that, what I'd offer is, if you think of short, medium and long term, certainly North America, we can see immediate opportunity there. Europe as well to the medium term. When we think of Asia, we include India, China, and all the Asian nations. Definitely, we see that as a medium to long term investment, but as you can see, there's lots that Canada has to offer. And certainly, as Canadian companies and even partners such as BMO, work with ourselves and the Canadian trade ecosystems, such as the trade commissioners and other services, either in Canada or abroad. It can really help in terms of demystifying. I would say that the export journey of some of these companies and really help connect them to some very tangible opportunities.
Dan Barclay:
I love all of that. Absolutely all of it. Jonathan, let's put another layer on this. Why do you think these types of collaborations are important for the road to net zero and helping us and our clients mitigate the risk of climate change?
Jonathan:
Yes. I think I'll go back to a little bit of what I was saying earlier about, just the amount of emissions that we can remove ahead of getting to 2050. I go back to the steepness of those curves is always the thing that people argue about how quickly can we remove carbon. And the focus often is, can we get down towards that zero and how much is going to be left towards the end. But to me, the thing that is most meaningful, is just how do we remove the area under that curve? The area under the curve of carbon versus time really is, how much is out there in our atmosphere. And what is going to drive those risks of climate change. And so, when you see that large imposing challenge, people estimate it in the trillions of dollars a year, every year for the next 30 years, the answer is we need everything...
Jonathan:
We need collaborations that are bringing creativity, that are bringing the full amount of risk that we can take on, that are bringing all the tools that we have in our toolbox. And we use that sometimes when we're trying to think about how do we make money in new space. And sometimes people think that the path to net zero doesn't necessarily bring out the same focus and the same drive on those solutions that we used to drive revenue with our clients. And I think we need all of those same tools. We need the tools that allow solar financing to become extremely risk reduced and extremely attracted to capital...
Jonathan:
We need everything else that we can, for all of these solutions, not just on the green side, but also on those that are going to drive the transition. And so I think if we get that right, it allows us to compete. It allows us to compete for that global, multi-trillion dollar per year financing goal of, how do we as Canada or our clients more broadly across the footprint, think about their role and tools like this. Wherever we can find them, are invaluable for our ability to really drive this forward as fast as possible.
Dan Barclay:
Well, I think we've done a good job trying to bring this to life. Why don't I change up the pace of it? Let's go for some rapid fire questions. So, some real quick answers to these. Analysis suggested some 120 trillion is required through 2050 to shift the global economy's energy production to a no carbon emission source. Does the scale of that challenge represent a risk or an opportunity or both? Jonathan, you go first.
Jonathan:
I'll say both. I really think the real challenge is that if we don't hit the pace on it. The number compounds, you need both reduction and then resilience. You need to solve for, "How are we going to emit less carbon? But also, if we let enough carbon be emitted, we got to solve for, "How are we going to deal with rising sea levels, temperature changes, more adverse weather events, and making all of our infrastructure resilient to those changes?"
Justine:
So, Jonathan, I think took the words right out of my mouth Dan, is definitely both. And maybe what I add to that, but I'm used to Jonathan doing that. I would add to that too, is some of the new technologies that we have to test out, there're some lots of learning that we have to do, right? I think back of pre COVID and how quickly we accelerated some of the science, right? To get these vaccines, to immunize us. I see this analogy applying here where we definitely have to accelerate fast. So, what comes with that also is some risks. So, our ability to actually learn along the way and adjust and demonstrate a lot of agility, I think is definitely going to help to manage and have the right balance between the risk and the opportunity that I believe again, is for Canada to go and seize its share.
Dan Barclay:
Okay, second rapid fire. Justine, you're going to go first. Why is it important for our company BMO as a bank and EDC as a crown corporation focus and experts to work together?
Justine:
If I think about it, Dan, exporting for me is the equivalent from a country's point of view to economic prosperity. It certainly has a big feeder into it. So, we know the challenges historical, as you said, we also I think, talked about the uniqueness of our own economy. So, we need to solve for our problems and being able to solve it in partnership and through collaboration is what is required. So, I think the combination of being able to bring our know-how to the rest of the world while we solve our own problems is a mark and the ability of us to do that faster and faster, I think will allow us to transition our own economy and do our contribution. And then certainly at the same time contribute to those that could really appreciate the know-how we bring to the table and the approach by often, which we tackle some of these big challenges.
Dan Barclay:
Okay. Jonathan.
Jonathan:
So, I'll echo that. I think Justine took most of the words in my mouth. So, I'll just try and sum it up though. I think the answer for both why it works for us and why it works for Canada is scale. We, as organizations are approaching what feels like a massive problem and doing this together allows us to operate with a greater scale, be able to take on risks and pursue the opportunity in a different way. And I think that's also why this poses such a great opportunity for Canada and their clients that are exporting, which is, if we try and solve this just inside Canada, there's a target addressable market for each of these companies, it could become limited. It could actually make the economics more challenging. But if we give them access to the ability to take their solutions, bring them up around the world, we really can give them a scale that they can address that allows them to really achieve something much greater and to get to a level of economics, some of these solutions that might bring different outcomes to the market.
Dan Barclay:
Well, for our listeners benefit, I'm a really simple person. When we collaborate, we get to one plus one equals three and it creates new opportunities and new abilities. And I love the fact, we put this together. Final closing question. What gives you optimism about the energy transition? Justine?
Justine:
I could agree with you more Dan. And I guess for me, I was trying to think of one word, right? And for me, the word is momentum. Your one plus one equals three, I think is fantastic. And you can just see those trios accelerating and becoming more common to the stories we're hearing in the market. So, our ability to be able to play our part in that and do it in collaboration with a partner like BMO is what gives me huge optimism. And also the fact that I think Canada has a longstanding history in terms of innovation and the energy sector and many others. So, it's a real opportunity for us to go and seize and it's really cool to see the different industries coming together on this.
Dan Barclay:
And Jonathan.
Jonathan:
For me, it's really that we are seeing that speed part of the adoption curve. We've seen so many companies looking and saying, this is something I need to address. Not just for myself, but for the economy at large. And that's where I think it really gives me optimism that what could have felt pretty lonely and solitary a couple of years ago, really does feel like we're working with the entire economy to solve a really big problem and able to draw in tools like this with partners that are thinking about it and really drive forward a pace that I think is really encouraging.
Dan Barclay:
So, that's, a wrap. Jonathan and Justin, thank you very much. I think you've brought together something very innovative, very thoughtful, and I'm looking forward to great things from this collaboration. It's great to see us working together as two very strong and powerful institutions in Canada to bring Canadian knowledge and innovation to the world. Thanks for the efforts you put into this. And I can't wait to see the output from this collaboration. That's all for this week's podcast. Thank you for joining us. We appreciate our listeners and we appreciate you tying into what is a very important, innovative moment, as we look forward on energy transition. Thanks for your time.
Michael Torrance:
Thanks for listening to Sustainability Leaders. This podcast is presented by BMO Financial Group. To access all the resources we discussed in today's episode, and to see our other podcasts, visit us at bmo.com/sustainabilityleaders. You can listen and subscribe free to our show on Apple Podcasts, or your favorite podcast provider, and we'll greatly appreciate a rating and review. And any feedback that you might have. Our show and resources are produced with support from BMO's Marketing Team and Puddle Creative. Until, next, time I'm Michael Torrance have a great week.
Speaker 4:
The views expressed here are those of the participants and not those a Bank of Montreal, it's affiliates or subsidiaries. This is not intended to serve as a complete analysis of every material fact regarding any company, industry, strategy, or security. This presentation may contain forward looking statements. Investors are cautioned not to place undue reliance on such statements as actual results could vary. This presentation is for general information purposes only and does not constitute investment, legal, or tax advice. And is not intended as an endorsement of any specific investment product or service. Individual in investors should consult with an investment tax and or legal professional about their personal situation. Past performance is not indicative of future results.
Dan Barclay was appointed CEO & Group Head of BMO Capital Markets in November 2018. In this role, he is responsible for BMO Financial Group's interactio...(..)
View Full Profile >
Darryl White | March 22, 2022 | Business Strategy, Oil And Gas Services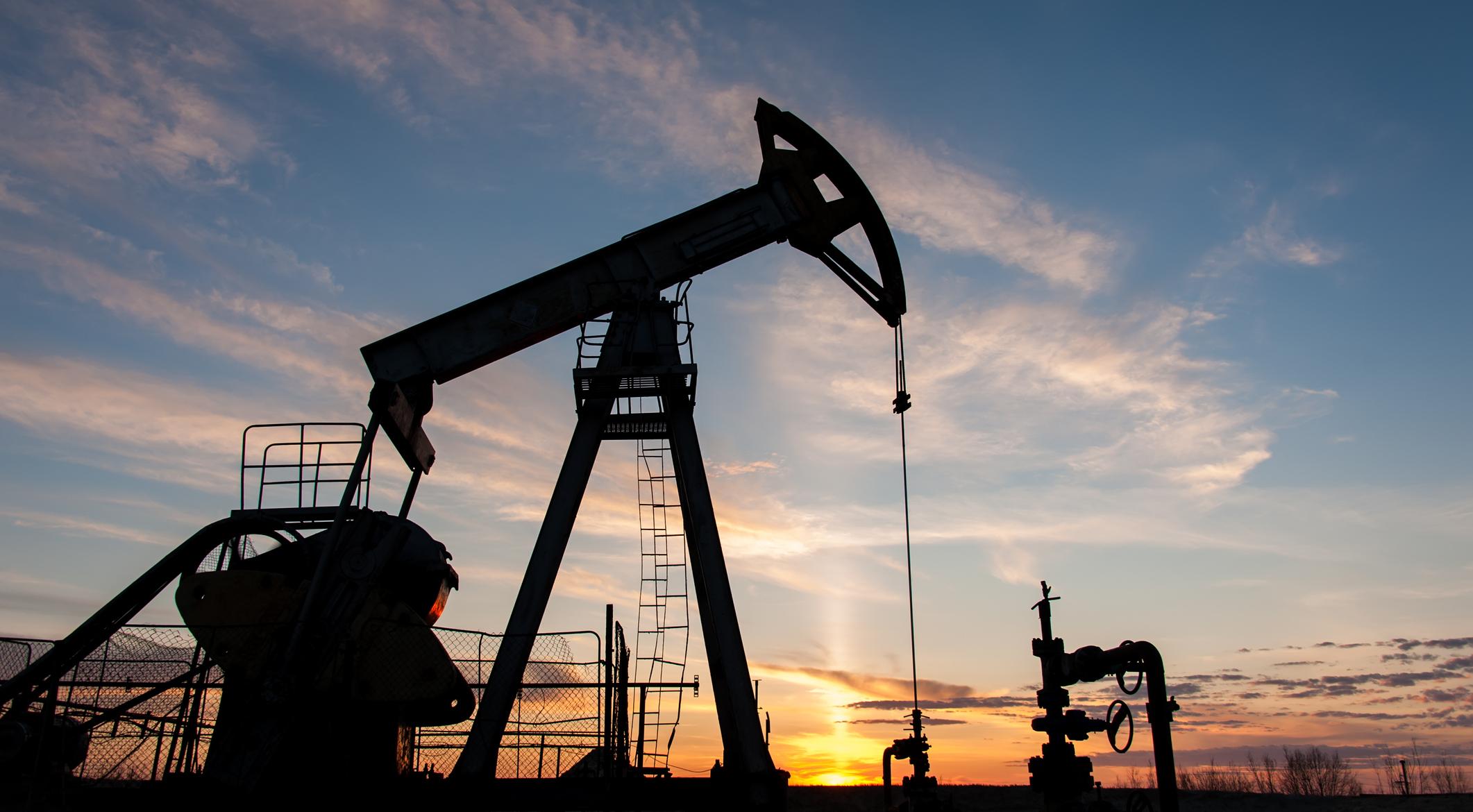 Published in The Globe and Mail on March 12, 2022. The humanitarian tragedy in Ukraine is devastating. However, the resolve of Ukraini...
Continue Reading>
---
---
Tell us three simple things to
customize your experience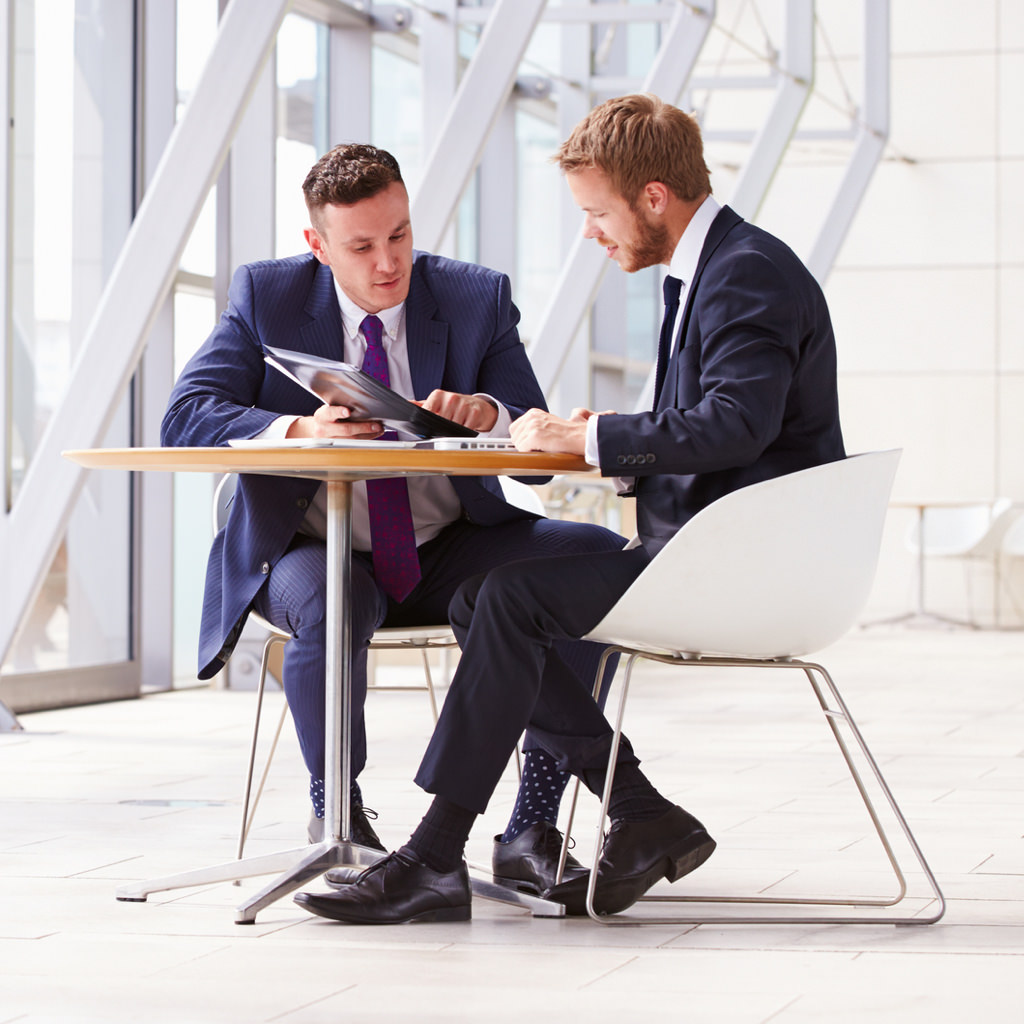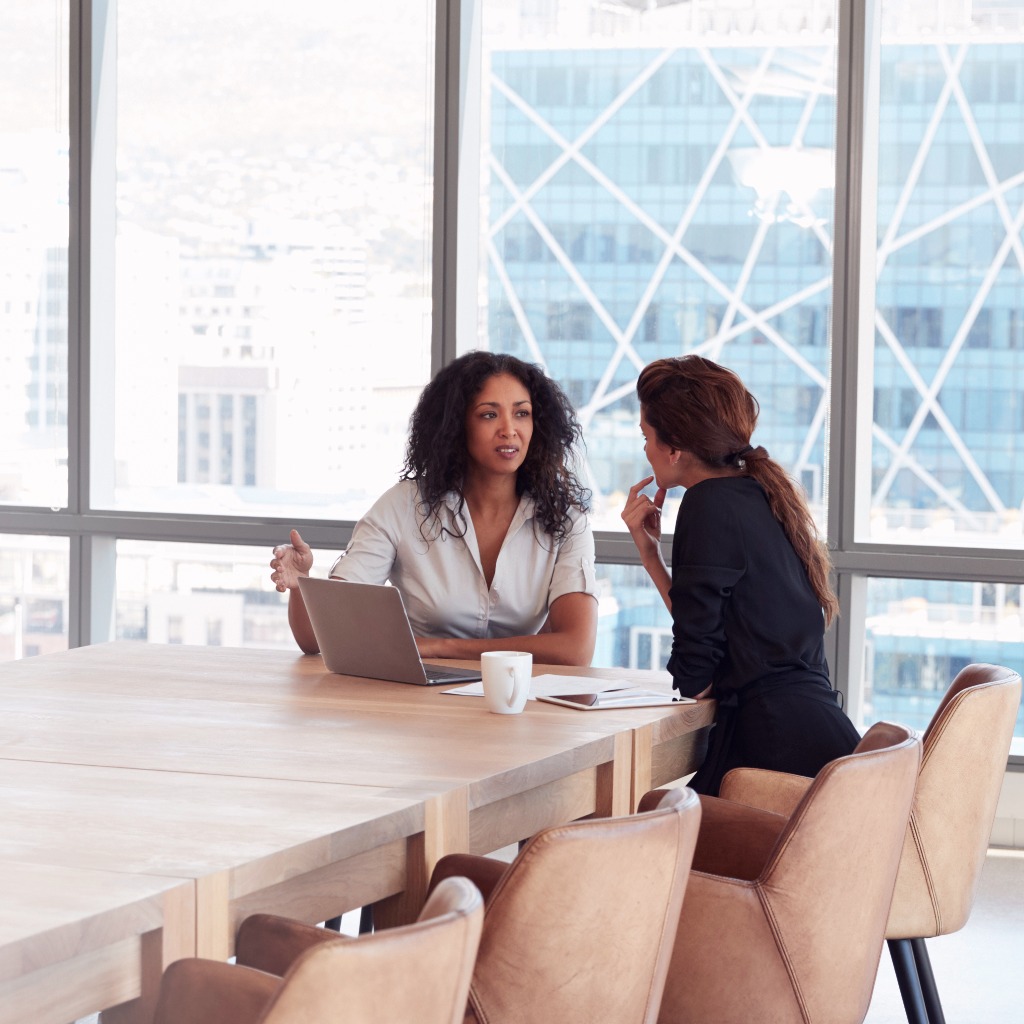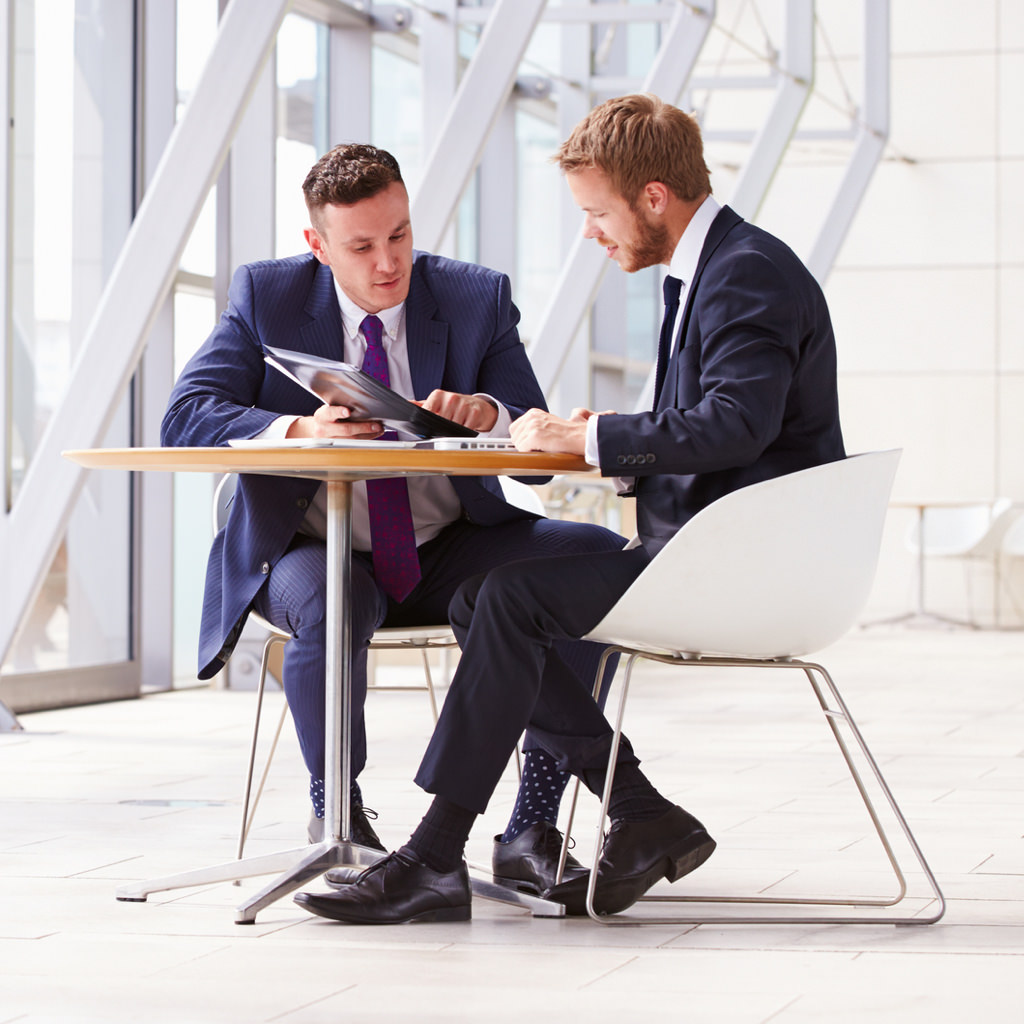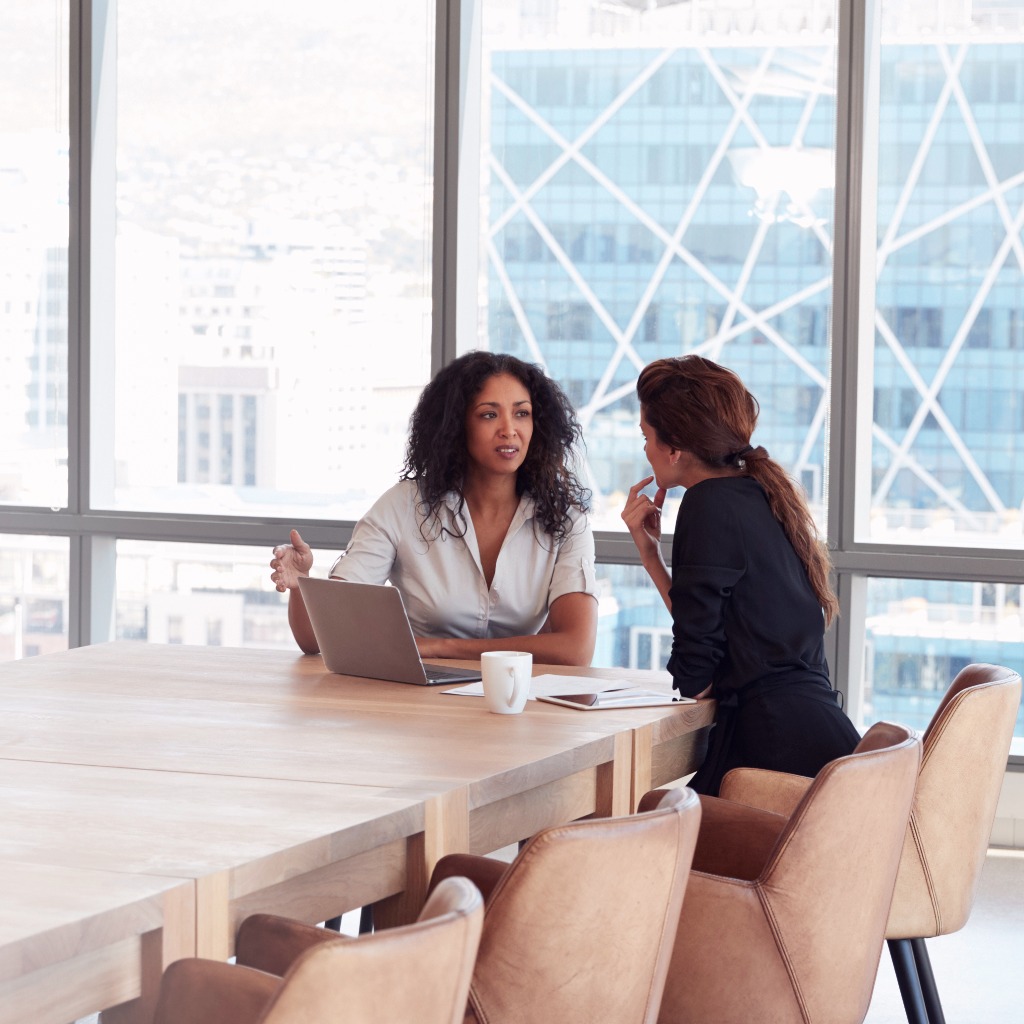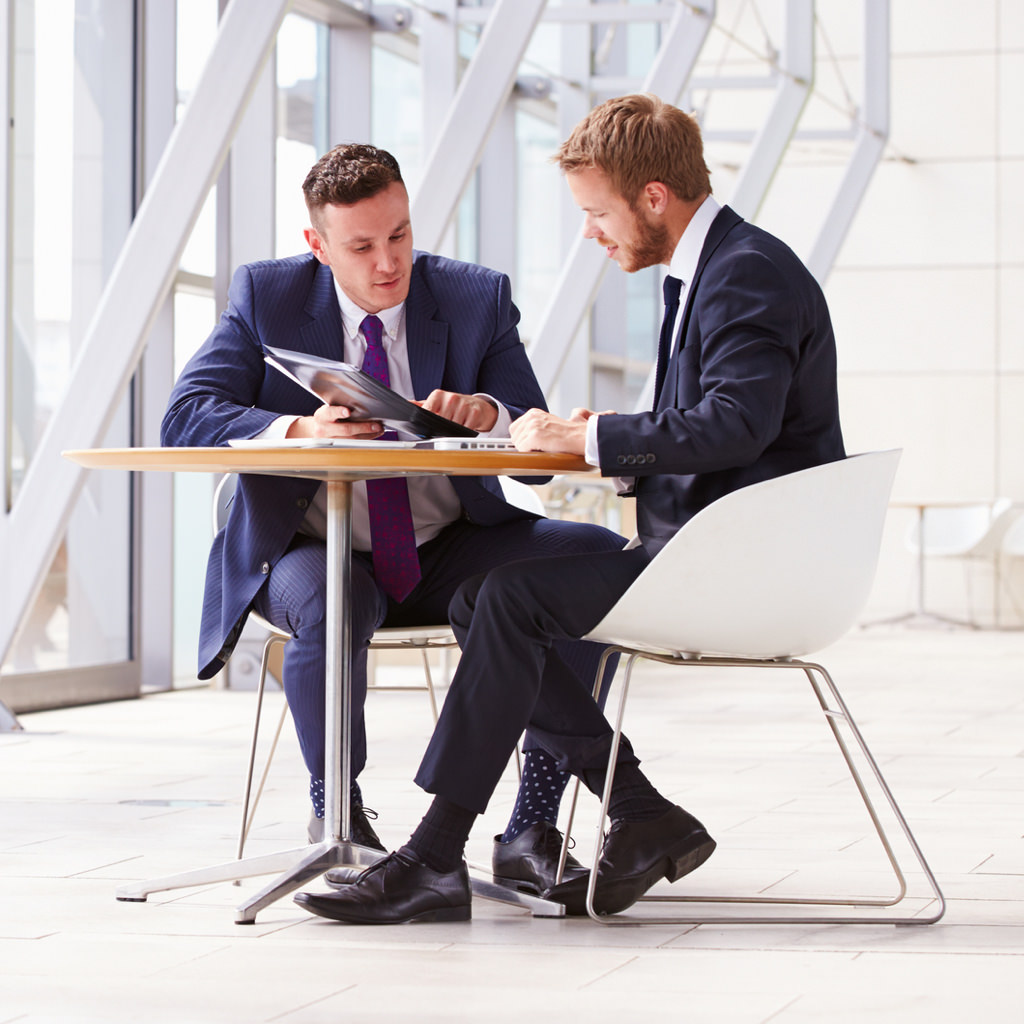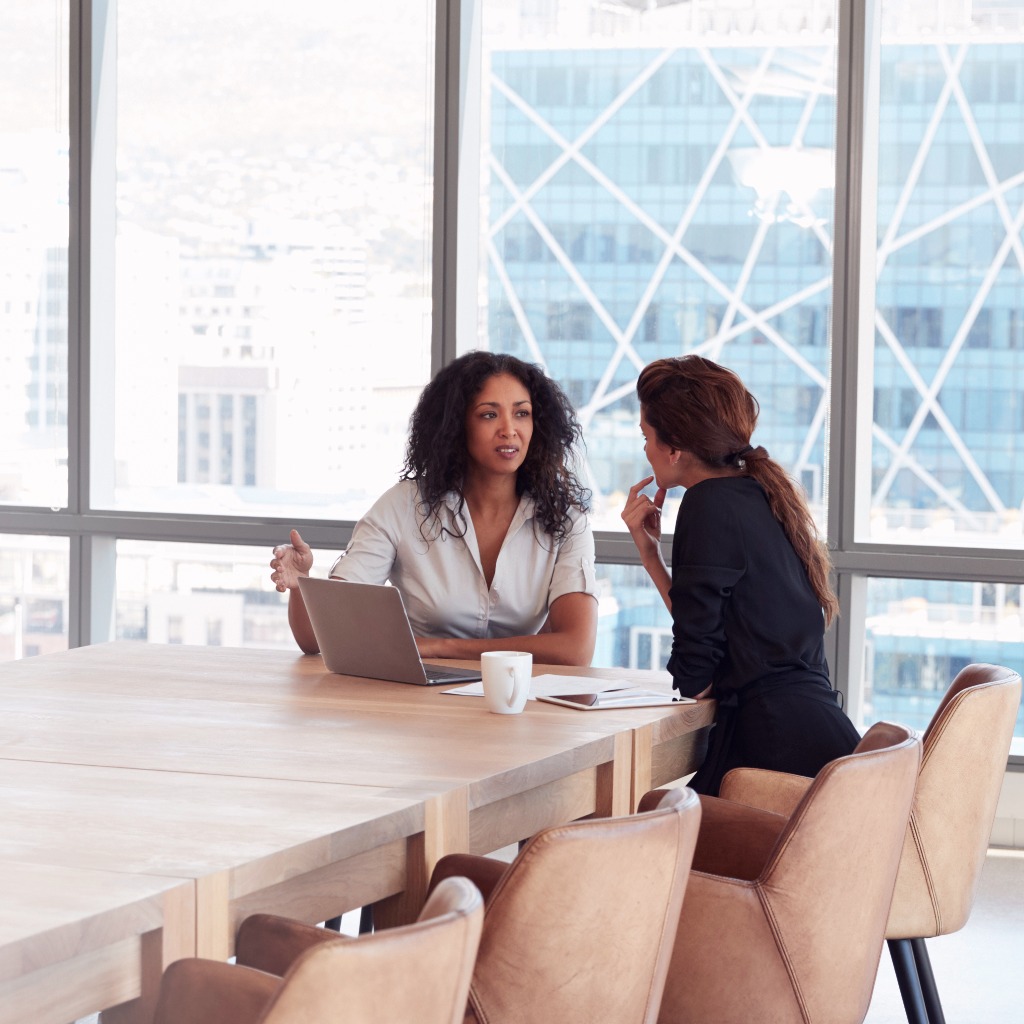 Please note important disclosures for content produced by BMO Capital Markets. BMO Capital Markets Regulatory | BMOCMC Fixed Income Commentary Disclosure | BMOCMC FICC Macro Strategy Commentary Disclosure | Research Disclosure Statements
Third party web sites may have privacy and security policies different from BMO. Links to other web sites do not imply the endorsement or approval of such web sites. Please review the privacy and security policies of web sites reached through links from BMO web sites.