Andre Salvi
Senior Vice President & Head, Technology & Innovation Group, Corporate Finance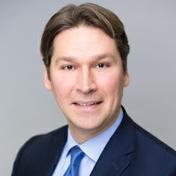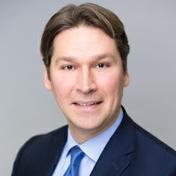 Andre Salvi
Senior Vice President & Head, Technology & Innovation Group, Corporate Finance
Andre Salvi is Senior Vice President & Head of the Technology & Innovation Banking Group, Corporate Finance. A 20-year BMO veteran, Andre has experience in investment banking, private equity and mezzanine financing, emerging payments, partnerships and strategic investments, asset based lending and technology lending. He was previously the Head of Asset Based Lending (Canada) and Managing Director at BMO Partners, an enterprise-wide group focused on developing partnerships to help drive innovation and accelerate business outcomes across BMO.
Andre began his career at BMO in BMO Capital Markets' Diversified Industries Group, where he worked on a variety of assignments across several industries, including initial public and secondary offerings, as well as public and private merger and acquisition mandates. Andre joined BMO Capital Partners in 2010 and has originated, structured and executed a number of investments in a variety of sectors. He also has extensive experience working closely with companies through all the lifecycle stages.
Andre holds an Honours Bachelor of Business Administration from Wilfrid Laurier University and an MBA (with distinction) from the University of Toronto's Rotman School of Management, and he is a Chartered Financial Analyst.